Olympus i-Speed 2 high speed camera

Olympus i-Speed 2 is a compact, mobile, autonomous colour camera suitable for recording very fast and short-period, transitional and/or stochastic processes. Available accessories are: image digitalizer, laptop and other equipment for video recording, processing and analysing. The camera is widely applicable in research, equipment design, parts/components and material testing. 
Specification


maximum image resolution 800 × 600 at frame rate 1000 fps

resolution up to 5 μm/pixel with inspection area 4 × 3 mm if a microscope objective applied

maximum frame rate 33,000 fps at resolution 96 × 72

Ethernet cable PC connectivity

manual or electronic (TTL 5V) trigger in recording

possibility to store an analogue signal of up to 4 channels in addition to video

IDT LED lamp (130 W) for supplemental scene illumination

set of lenses and filters enhance the recording quality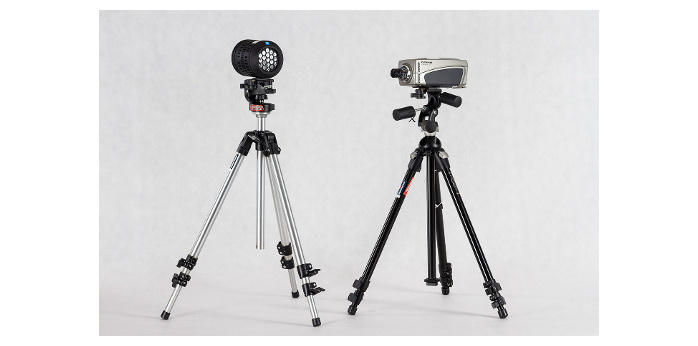 Typical applications
primary information on flow features in fluid dynamics prior to application of optical measuring methods
suitable also as the main experimental method for studying fluid flow fields
air flow visualization in research related to room heating, ventilation and air-conditioning
observation of air/gas discharge from air terminal devices and pipes, nozzle discharge, two-phase flow
assessment of indoor environment of vehicles
studies of flow around bodies, mixing of gas jets
crash tests, fast motion tracking of objects, testing of firearms/ammunition/explosives
research into biomechanics and biological processes
evaluation of trajectories of machine mechanisms, robotic production lines, high-speed machining etc.
research into combustion processes



Contact person
Jan Jedelsky, Ph.D., Associate Professor
phone: +420 54114 3266 | e-mail: jedelsky@fme

vutbr

cz
Energy Institute, Department of Thermodynamics and Environmental Engineering
Faculty of Mechanical Engineering, Brno University of Technology
Technicka 2896/2, 616 69 Brno, Czech Republic
---
Download the above information as a brochure in
PDF (430 KB) or in

JPG (340 KB).